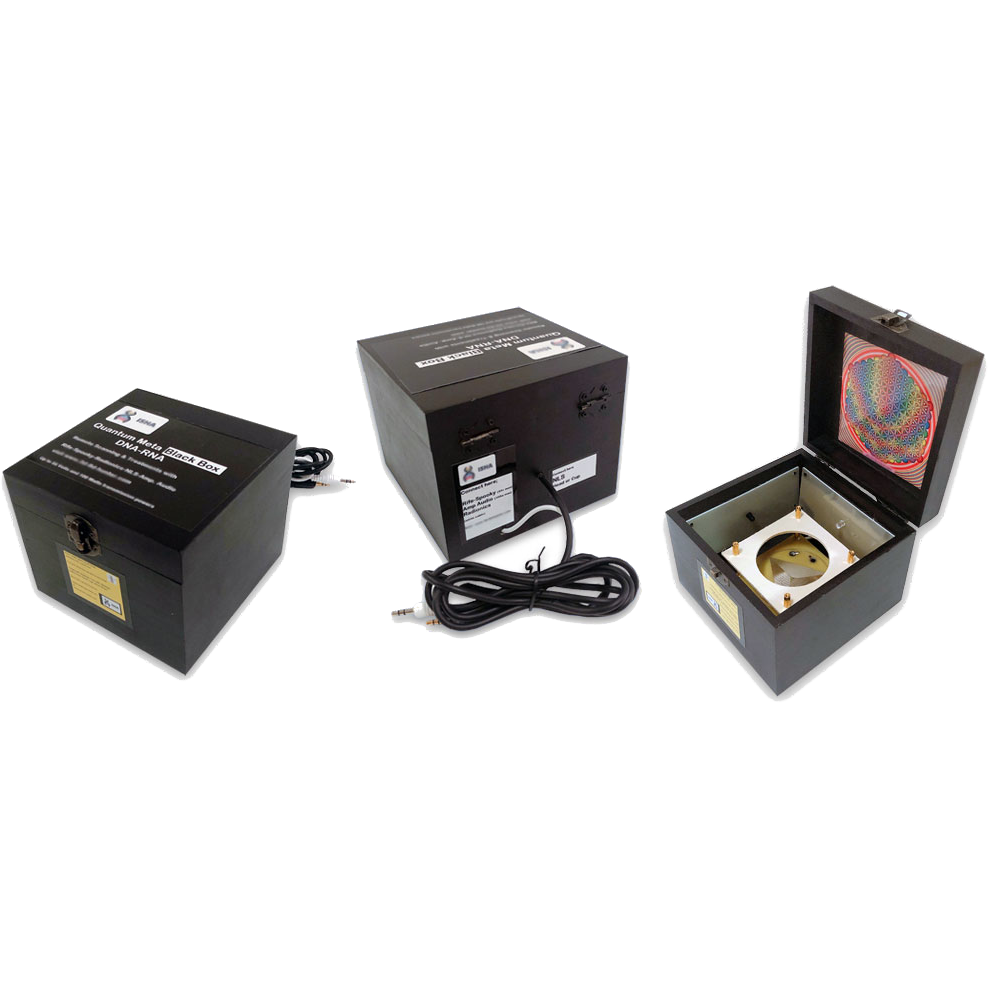 We are happy to announce that we have added the REMOTE QUANTUM META BLACK BOX DNA-RNA to our bio-resonance line-up. This device is capable of remote diagnosis and therapy, replacing the Remote Resonant Chamber we offered that was able to conduct remote diagnosis but not therapy.
How far does it reach?
The device has been tested continuously (24×7) for 36 months. Samples from people all over the world were processed remotely with very successful results. There is no limit on distance and since it is a passive process, clients can go on vacation while receiving treatment.
Reprinting and Remedy Preparation
The BIORez Health Analyzers are biofeedback devices capable of delivering specific frequencies
through the headphones directly but also remotely by imprinting the energy into homeopathic mediums for further transference. The black box intensifies these recordings compared to the standard chamber provided with the BIORez Meta as it contains a more powerful scalar wave transmitter.
The "Black Box" is currently available for purchase at an introductory price. Take your practice further and access the limitless potential of conducting remote bio-resonance therapy sessions.