BIORez Anima Health Analyzer NLS
US$ 2,033.00
Bioresonance Diagnostics for dogs, cats and horses using the BIOREZ ANIMA. An advanced NLS Health Analyzer capable of non-invasive diagnosis and forecasting. Choose your investigation from a massive database of topics including microorganisms / helminths, pathology, biochemical homeostasis, allergens, diseases, vitamins, minerals and many more. Correct imbalances and remediate distortions with meta-therapy frequency correction.
Description
Accurate and convenient diagnosis is a cornerstone of vibrant health in this modern age.  Non-linear system technologies (NLS) have proven their worth as a modern day essential tool for maintaining personal health.
The BIOREZ ANIMA possesses a profound ability to accurately measure and forecast imbalances and distortions in the biofield.  Essentially a frequency generator and analyzer, it is able to inspect and diagnose the health of a dog, cat or horse by generating electromagnetic pulses of known frequencies.  These signature sound waves are broadcast into the biofield using a specialized bio-inductor that fits around the abdomen of the animal.  The resultant resonance is measured, resolved, and organized for practical use.  The scope of research is determined by the topics and inspections you choose from the extensive database included in the software. The system can determine detailed information health and assist to re-calibrate to healthy frequencies which can initiate self healing of overlooked or disconnected parts of the body.
Quantum Entropy Analysis of Organs and Sites
View an energy map of the most important organs, sites, cells and genes.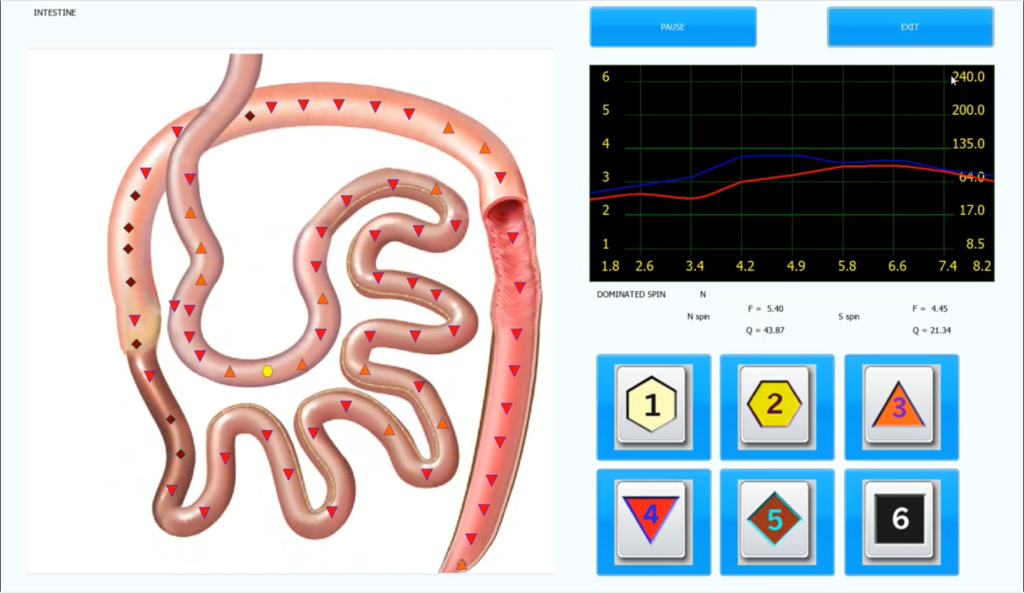 Resource #2 – Nextcloud: the BIORez Wellness Network is managed by our private Nextcloud server. You may access software (and updates), documents/manuals, an empirically validated wellness library, media for promotional use, and communicate with other BIORez Practitioners. You may also use the service to host and synchronize your files, contacts, tasks, calendar and there is an entourage of other services and apps. This service is included with the purchase of this system. Gain from the shared experiences of the BIORez team.
Affiliate Program: BIORez Network Members are eligible to join our affiliate program for the opportunity to receive commissions on sales referrals.
Want More Information?
Use this website's Live Chat (bottom right corner when active)
Send an email ([email protected]) to:

Request the Digital Brochure
Request a Virtual Demo
Ask a question, comment or feedback
Additional information
| | |
| --- | --- |
| Weight | 2 kg |
| Dimensions | 50 × 20 × 30 cm |
| Operating System | Windows 7, 8, 10 |